Invited speakers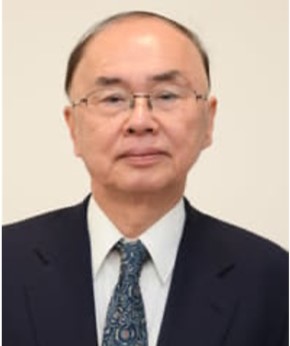 Yukihiro Ozaki
Professor Yukihiro Ozaki obtained his PhD in Physical and Inorganic Chemistry at Osaka University, Japan, and he became a Professor of Chemistry at School of Science and Technology, Kwansei-Gakuin University, Japan in 1993. In 2006, he was appointed Dean of the School of Science, and in 2013 the Vice-president of  Kwansei-Gakuin University.
Prof. Ozaki is the recipient of numerous international and domestic awards, e.g. Dasari Lecture Award (2011), George R. Harrison Spectroscopy Laboratory, MIT; Memorial Award for the 90th Anniversary of the Discovery of Raman Effect (2018), Bangalore, India; The Medal with Purple Ribbon from Japanese Emperor (2018) Pittsburg Spectroscopy Award, Pittsburg Spectroscopy Society, USA (2019); Charles Mann Award of Applied Raman Spectroscopy, FACSS, USA (2020) and  Karl Norris Award, International Council of Near-infrared Spectroscopy (2021). He has presented more than 100 invited and plenary lecures at  international conferences all over the world. He was a Steering Committee Member of International Conference on Raman Spectroscopy (ICORS) (2012-2018) and of International Conference on Advanced Vibrational Spectroscopy (ICAVS) (2013-2019). Prof. Ozaki was also the Vice President of Japan Society for Analytical Chemistry (2011-2012), the President of Spectroscopical Society of Japan (2014-2016) and the Representative of Japan in Federation of Analytical Chemistry and Spectroscopy Societies (FACSS) (2012-2017). He was also a Member of Editorial Board of spectroscopy journals, e.g. the Journal of Raman Spectroscopy and the Journal of Near-IR Spectroscopy, and an Associate Editor of Encyclopedia of Analytical Chemistry.
Prof. Ozaki published more than 1000 papers as well as books and book chapters (with over 29 000 citations and H index = 80) devoted to medical applications of Raman spectroscopy, to surface-enhanced Raman (SERS) and tip-enhanced Raman (TERS) spectroscopy, and to far-ultraviolet (FUV) and near infrared spectroscopy. In particular, Prof. Ozaki became a path breaking scientist in medical Raman spectroscopy owing to the first successful application of Raman spectroscopy to an investigation of the disease mechanism. Furthermore, he has opened a new era in FUV spectroscopy of condensed matter by introducing the attenuated total reflection (ATR) technique to the FUV region, and he has also substantially contributed to elucidation of both the electromagnetic and the chemical mechanism of SERS.
Professor Yukihiro Ozaki
School of Biological and Environmental Sciences                                                                                                                          
Kwansei Gakuin University,                                                                                                       
2-1, Gakuen, Sanda, Hyogo 669-1337                                                                                        
Japan                                                                                                                                         
e-mail: ozaki@kwansei.ac.jp